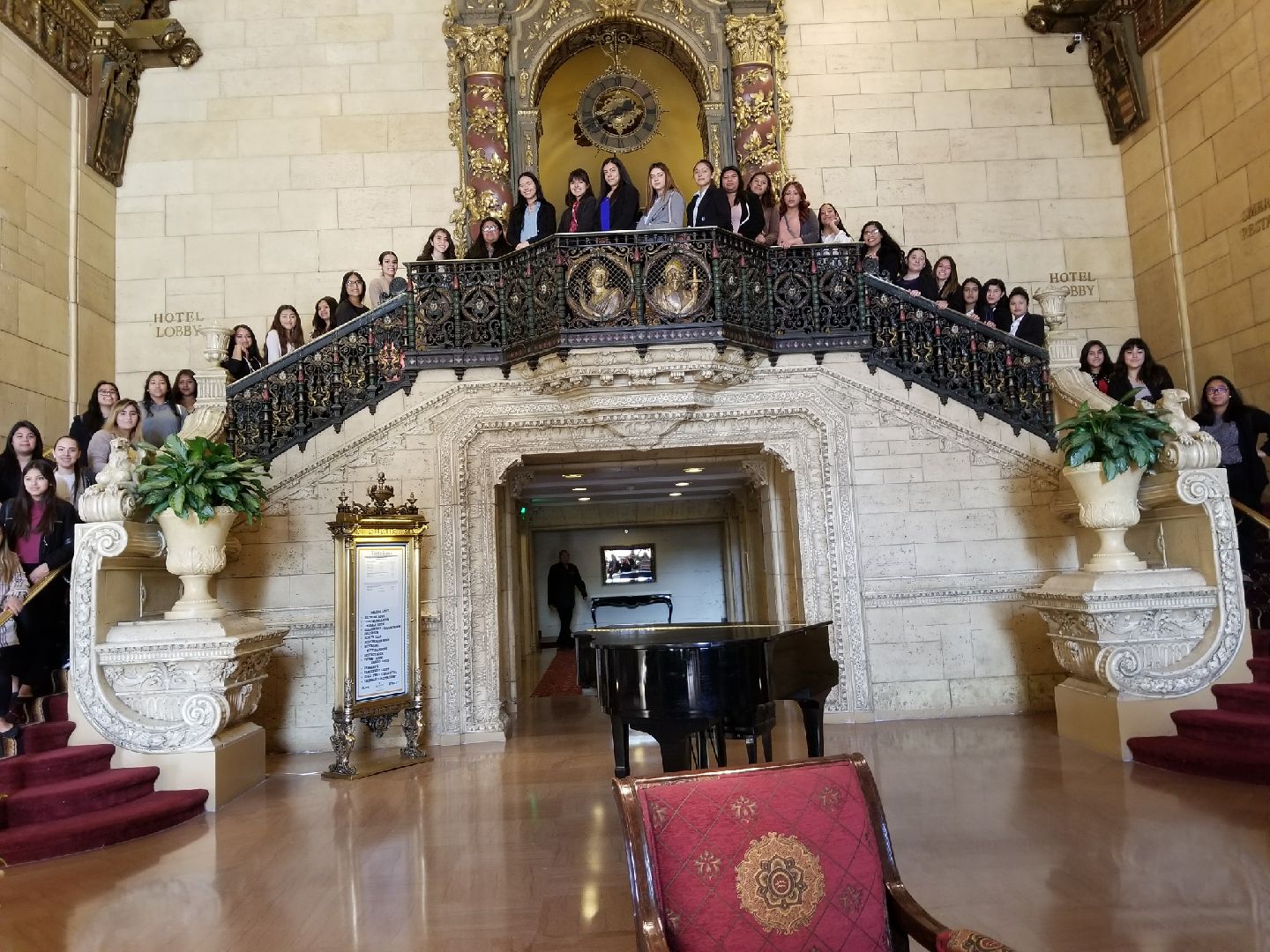 Latino
Network sponsors 30 high school students from Riverside Unified School District
and Alvord Unified School District to the Annual HOPE Latina History Day
Conference in Los Angeles. The conference takes place at the Millennium
Biltmore Hotel and the students take the Metrolink to Los Angeles. The
students represent the City of Riverside and learn about financial literacy,
STEM, safe relationships, and college readiness. We host an orientation
at Centro de Niños to prepare the students for the Conference. They learn
about networking, etiquette, and professionalism. After the Conference,
we host a debriefing session where the students present on what they learned
and how they will implement their new knowledge to their daily lives.
Many of the students become leaders on campus as well as in their community as
a whole.